Technology Consulting
Need outstanding? Be outstanding.
Onebyte offers strategic IT consultancy to ensure our clients get the very best out of their investment in technology. We do this by reducing IT issues to the absolute minimum, which increases efficiency and reduces risk. This is genuine proactive IT support, and it sets us apart from other IT support providers.
Want to improve your way of working with technology? We are here to listen to you.
We provide targeted technology consulting services in the form of our Process Improvement Plan.
A unique service that will improve your business.
What is it?
Our Process Improvement Plan (PIP) is a proactive service providing our clients with a dedicated IT professional for a flexible ten hours per month. The sole purpose of this service is to strategically improve your IT by addressing the initiatives highlighted in the strategic IT roadmap created during your quarterly technology reviews.
What do you mean by flexible?
You pay a fixed amount per month for the PIP service, based on ten hours per month, and if needed, we will draw additional hours from the annual pot of 120 hours. So, whenever you need us we can be there, it's all on your terms.
Why would I need it?
Looking at ways to improve and become more efficient by reducing IT issues? This service removes the responsibility of IT from your staff's to-do list, providing your team with more time to do what they do best – looking after your business and your clients.
Let us handle the IT.
Our Process Improvement Plan is devised specifically to help drive your business. If you have any questions, get in touch.
What are the benefits of the Process Improvement Plan?

Eliminate your risk with technology

Increase your efficiency with technology

Impact your business with technology
What does our Process Improvement Plan do?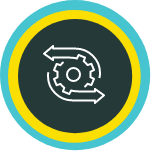 Resolve IT Issues
We will look for repeat problems and fix the root cause – resulting in less time held up by IT issues.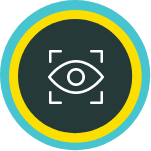 Increase Security
Tighten up your IT security – ensuring less chance of being the victim of a cyber-attack.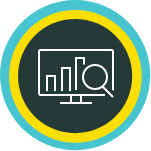 Targeted Training
Provide targeted training – resulting in fewer disruptions for your staff and more time to spend doing their job.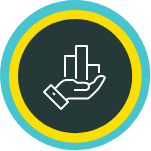 Strategic Advice
Evaluate and advise on new technologies – enabling you to be more informed to make the best choices for your business.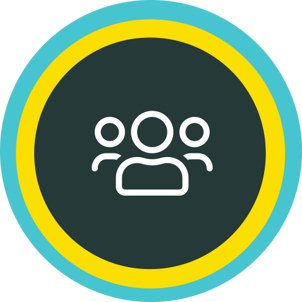 Third Party Relationships
Work with third parties to integrate new technologies – giving you a better chance of projects being a success and with fewer roadblocks.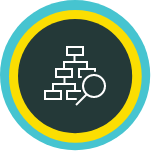 Process Workflows
Create process workflows and help your teams implement them – increasing business efficiency and reducing wasted hours.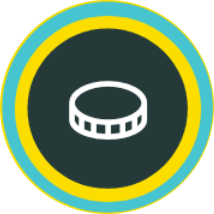 Cost-efficient
Deliver mini-projects like Cyber Essentials certification – providing you with a more predictable IT expenditure and fewer unforeseen IT costs.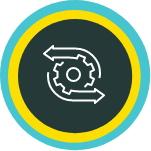 Constantly Improve your IT
We'll continuously look for solutions that will improve your business through IT. Our goal is to transform your business with tech.

We provide world-class service
We put you first, always. We are only happy if you are happy. Customer centricity is at the heart of what we do. We work hard to make sure we can get the most out of your IT.

We are proactive
True proactivity will reduce your IT issues to the absolute minimum which means your people spend more time doing their job than being impacted by their IT. We have developed a process that does this and it's included in all our proactive support plans.

We can reduce IT issues to a minimum
Our Process Improvement Plan will reduce your IT issues and make you more secure. It's optional of course, but if you need the best, we have it.
Find out more about our Process Improvement Plan here.

We take IT off your to-do list
Your time is valuable. We can help take IT off your to-do list by actively preventing issues and making improvements to your IT. This way, IT will never be on your to-do list again. Our Process Improvement Plan can do all the above and more; find out here.

We are open, honest & transparent
Humans make mistakes, and we are human, but making mistakes is not wrong if you are open, honest and learn from them. We are, we do, and you can count on us.

We are creative
We are constantly coming up with and trying new ideas to solve business problems. It's what makes us tick. We use these ideas to improve and fill the gaps in your business processes.

We will not rip you off
Good IT does cost money, but we will treat your business and your money as if it were our own. You will get outstanding service and the best cybersecurity for a fair price, which is what we would expect if we were in your shoes.

We communicate
We might be geeks, but you can talk to us. In fact, we love to talk. We believe that communication is the key to great relationships in life and business.
Find out more about how our Process Improvement Plan can hekp your business.
Looking for other IT services?





Backup & Disaster recovery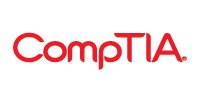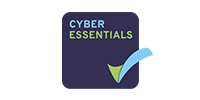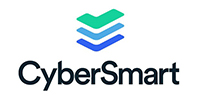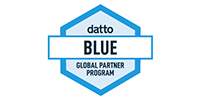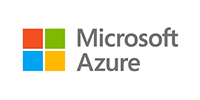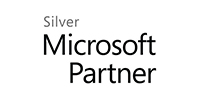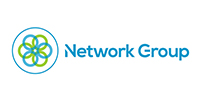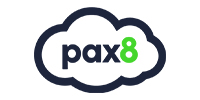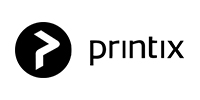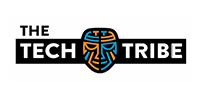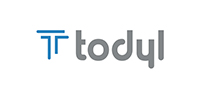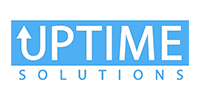 Considering whether to in-house or outsource IT in your SMB? Here's what you need to know.
Looking for ways to reduce business costs? Discover how to calculate IT support costs, plus how to spend less and get better value from technology.
Discover the key qualities that an effective, reliable IT support provider should offer your business and how proactive services can transform your operations.
Let's discuss your
technology needs.