Think Proactive: Redefine Your IT Support Expectations
The right IT support can help your business achieve excellence by minimising your technical issues, streamlining operations and enhancing productivity. However, it can be challenging to choose an IT support provider who will be truly proactive, and prioritise your specific needs.
Fortunately, Onebyte has the solution. We have created a comprehensive guide to choosing the best IT support provider for your business. Download it today to learn how to identify the most proactive providers in the IT space.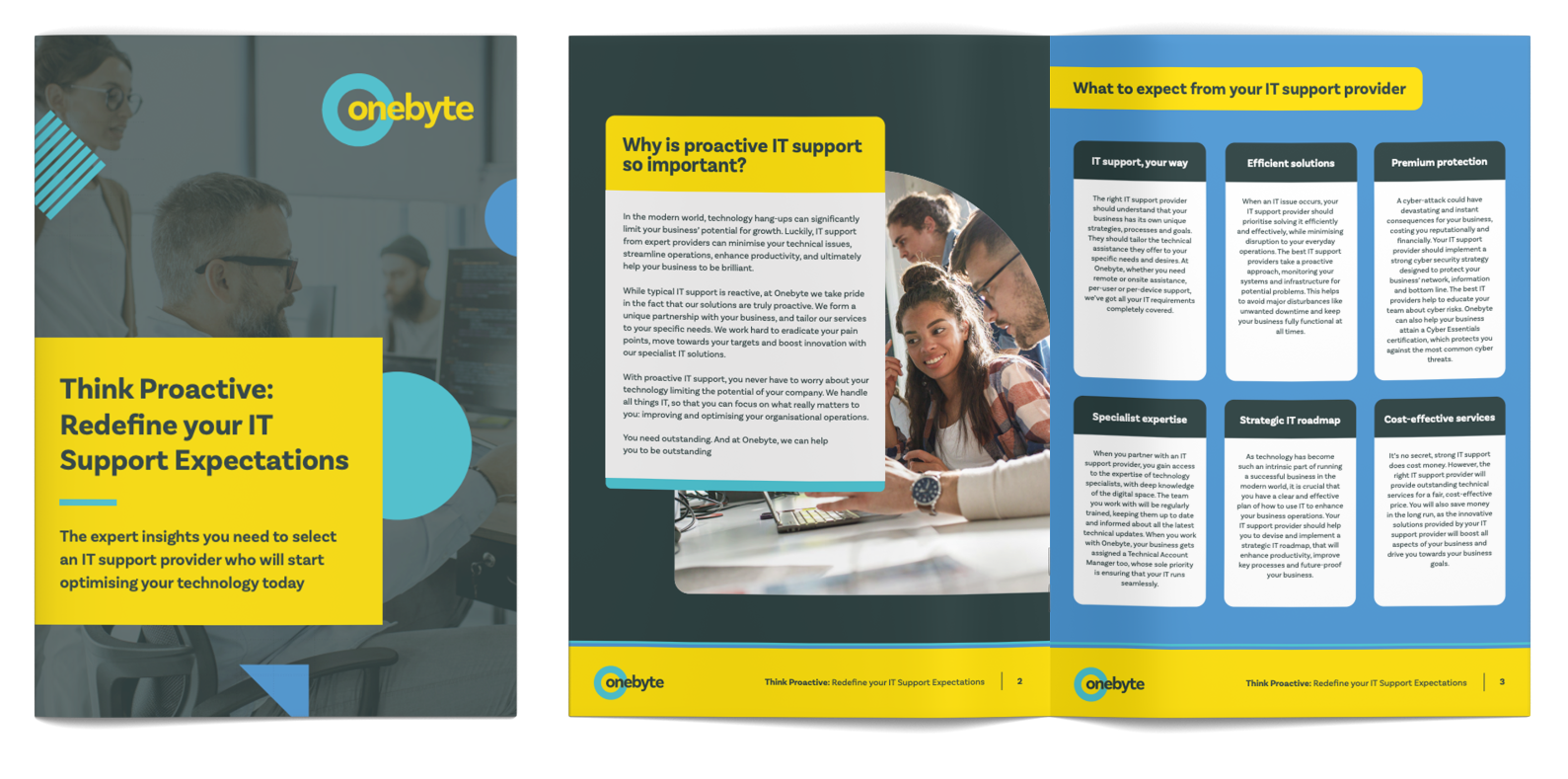 Onebyte needs the contact information you provide to us to contact you about our products and services. You may unsubscribe from these communications at any time. For information on how to unsubscribe, as well as our privacy practices and commitment to protecting your privacy, please review our Privacy Policy.