Your IT department is skilled, specialised and set to tackle whatever technical challenges your business encounters. Yet with technologies evolving at such a blistering pace, it's likely that the odd skill gap can still scupper a project's progress.
Sometimes, all we need is that extra productive push, and for many businesses, co-managed IT support is the perfect solution. Providing all the benefits of completely outsourced managed IT support, whilst maintaining a strong partnership with your internal IT team, co-managed IT support helps to grow your workforce with the specialist skills you need most.
Is co-managed IT support for you? Here are five reasons why it might be.
An Extended Workforce

 
Your co-managed IT support might be outsourced, but that doesn't make it any less a part of your team. Any good MSP will ensure your co-managed workers abide by your company policies, procedures and standards, providing an in-house experience to your specialist support.  
Rapid Response Times 

 
You can't always predict when an IT incident will occur, nor can you predict how soon the closest technician will be available to fix it. But the beauty of co-managed IT support is that when it isn't supporting your in-house team, it's instantly available when those added resources aren't. You solve your in-house issues faster, without losing any of that productive bandwidth. 
Specialist Skills 
It's not always simple to source, upskill and implement new workers – or old ones, for that matter – when you identify a new technical need. co-managed IT support exists to take away this burden, providing you all the skills your company needs without the need to recruit or upskill. Whatever your skill gap, your new team member is there to fill it, keep projects on schedule and stay dedicated to your specific needs.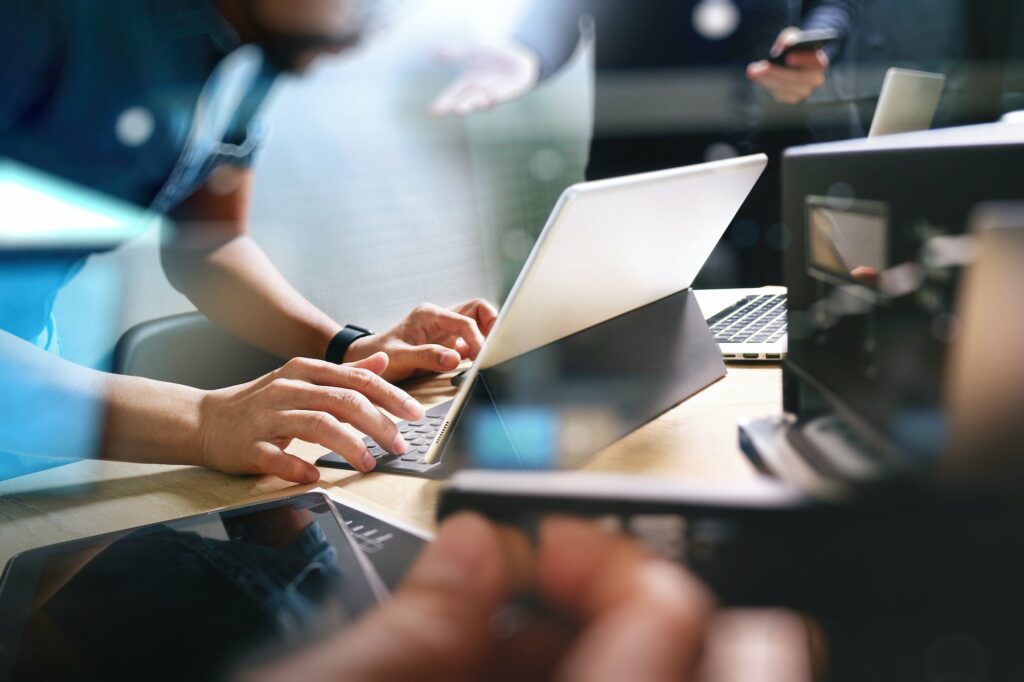 Improved Productivity  
When you're forced to resolve an IT issue or incident in-house, you're diverting your productive efforts away from your day-to-day work and onto technical troubleshooting. This alone can have serious knock-on effects for your processes, especially if you only rely on a small team to get the work done. With Co-Managed IT support, your IT department is supplemented by an IT expert who is trained to work within your infrastructure, and brings their unique skills to the table as and when you need them.
An Economical Option
Co-Managed IT often provides you more flexible working hours, more specialised services and fewer human resource costs, making the costs of overtime, training and recruiting much easier to manage. Couple this with the added efficiency that comes with extra workers, plus more eyes on your network security, and you're better insured against crippling network breaches and downtime costs.
Is Co-Managed IT Support Right For You?
If you maintain your own in-house IT team, need to fulfil a specialist technical role or are simply looking for a more flexible way to solve and economise your technical troubleshooting, co-managed IT support might be your most appropriate recruiting option.
At Onebyte, we provide co-managed IT support for all of your business IT needs, including backup, connectivity, comms and Cloud services. To find out more, speak to us today – we'll be happy to talk you through your options.
We're Onebyte
Onebyte is an IT service provider that specialises in providing strategically aligned, compliance-driven, managed IT services to SMEs in London, Norfolk, Suffolk, Essex and Cambridgeshire.
This different approach to managing information and technology is guaranteed to find and eliminate risk, increase efficiency and empower our client's businesses to leverage technology which will provide a real return on the investment they make in their IT and help realise their vision.
News Source: https://www.computerworld.com/