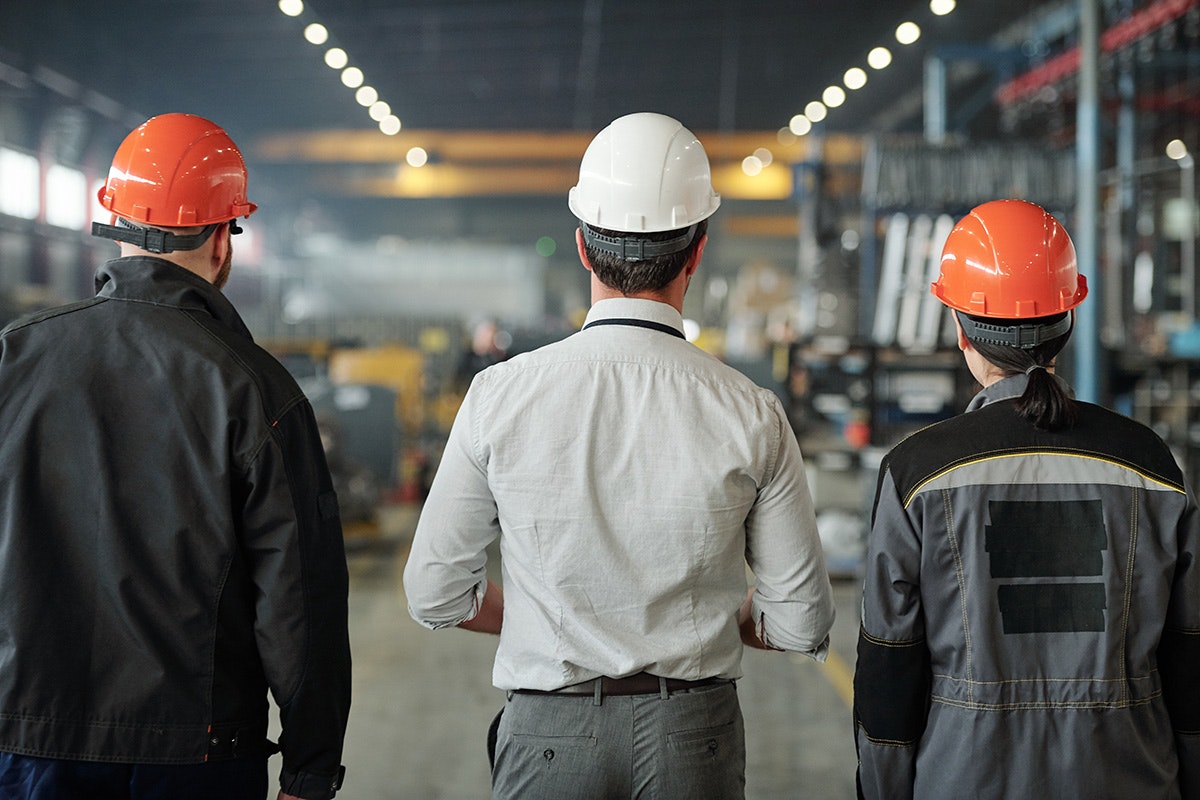 We are acquiring another business; how do we integrate our systems and IT?
Having worked in the manufacturing industry prior, we already had strong knowledge and experience of the industry before taking on this challenge. At Onebyte we build professional relationships that last, providing an excellent service to build and advance your business within your requirements and budget. We specialise and can work with many sectors; including the financial industry, manufacturing industry, healthcare and charitable organisations.
Having supported the journey of other manufacturing businesses, we were more than happy to take on this challenge. The project in question was to integrate the systems and IT infrastructures of one business to another. Having taken over and acquired the business of similar size, the challenge was common but isn't easy to complete.
The challenge involved a whole world of complexity where different accounting systems, CRM databases and stock & production management were all concerned.
Business Challenge
Having been a client for only a short period of time, Onebyte was still very happy to lead this System integration. Onebyte was best positioned to provide strategically aligned, compliance-driven, managed IT services for this complex and technical challenge, given our experience and knowledge.
The business' original systems had room for improvement and with the additional complexity in merging an extra business with varying operational processes, a whole review of IT and systems needed to be considered.
The requirement to continue providing fast and reliable IT services and system access to staff users on both site locations, while unifying the data points into one central system that could run the sales, marketing, operations, stock and production for both sides of the business. Customise a system to cover all of those operational demands, while suiting the different workflow requirements of both site locations.
Centralised Cloud Infrastructure – Microsoft 365 brings your business into the modern world. Featuring all of the Office applications you'll probably be quite familiar with, Handling the world of communication, collaboration and productivity.
The Customer at a Glance
(Identity will remain anonymous for confidentiality). Involved in manufacturing for over 35 years, our client provides a robust service that has been recognised by thousands over their many years of service. With customer satisfaction always in our client's mind, it was nice to put them in the passenger seat for an enjoyable experience.
Industry – Manufacturing Business
Sector – Electronics, Computers and Transportation
Size – 60+ Staff Members
Location – South London, United Kingdom
The Solutions
We implemented a centralised cloud infrastructure based on Microsoft 365 and Azure platforms to handle all of the communication, collaboration and productivity requirements; while providing a solid, reliable and fast network infrastructure to link both site locations behind a unified network – making it not only efficient for the two sites to access all of their IT services, but for any team member needing to access IT and data while working remotely too.
To centralise the database applications and provide CRM (Customer Relationship Management) services to each user, we employed Microsoft Dynamics 365 as a cloud-based CRM solution that can be heavily personalised and tailored to the business' demands, while integrating to other cloud file storage, email, scheduling services.
Business Results
Having successfully merged the systems together between our client and the newly acquired business, it was a key result for our client. The cloud infrastructure is handling the work-based requirements, while the network infrastructure as effectively and efficiently linked both site locations.
Our client is now able to rely on:
Microsoft 365 and Microsoft Azure platforms for all their communication and collaboration requirements
solid, reliable and fast network infrastructure
Microsoft Dynamics 365 as a cloud-based CRM 
With the successful merge of the two systems, our client can now continue to serve their clients, with an improved IT infrastructure with added tools for productivity included with a cloud-based CRM that integrates with other cloud file storage, email, scheduling services.
"Onebyte really knocked this challenge out of the park, having worked with them for only a short time, they exceeded our expectations and really brought the modern world to life. Our systems are integrated by a seamless network that allows us to work in sync, not including all the brilliant tools to handle our communication, collaboration and productivity requirements."
We're Onebyte
Onebyte is an IT service provider that specialises in providing strategically aligned, compliance-driven, managed IT services to SMEs in London, Norfolk, Suffolk, Essex and Cambridgeshire.
This different approach to managing information and technology is guaranteed to find and eliminate risk, increase efficiency and empower our client's businesses to leverage technology which will provide a real return on the investment they make in their IT and help realise their vision.
Contact us today, you can either call us on 020 3827 7555 or send us an hello@onebyte.net.
Let's discuss your technology needs.