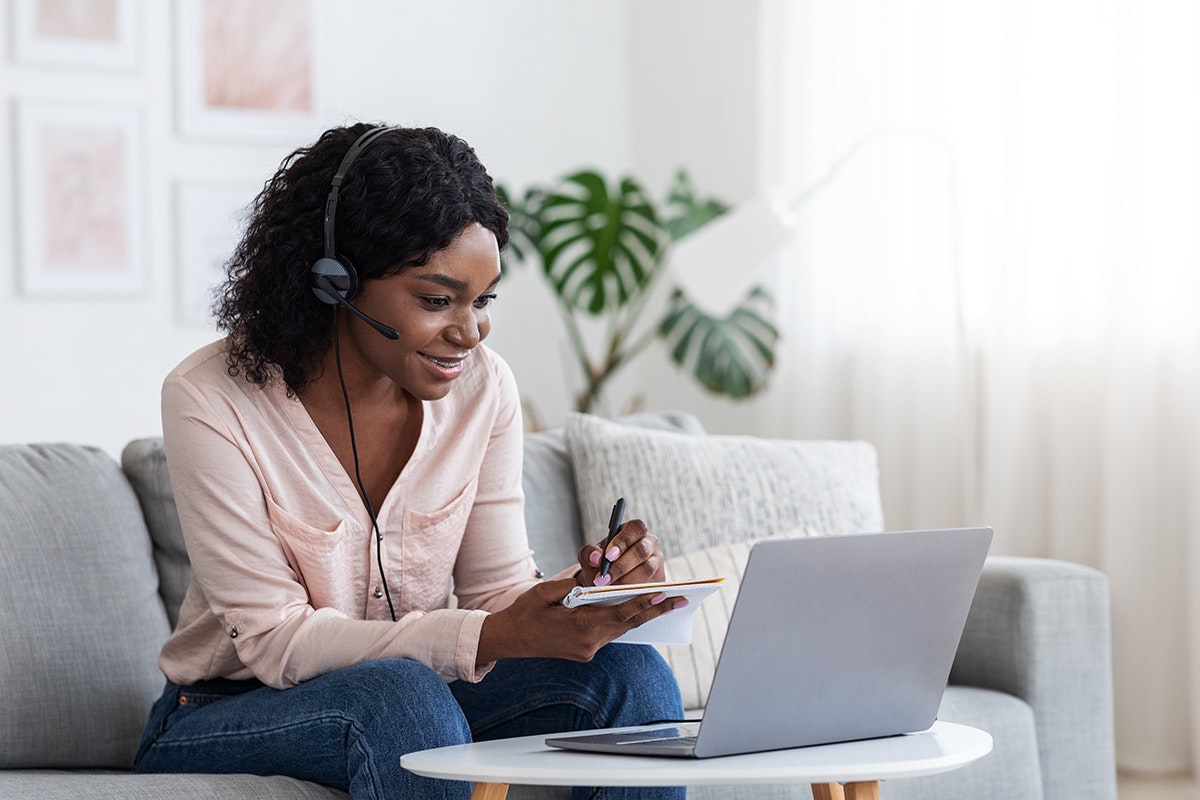 How can we use our office telephone lines from our laptops, in or out of the office?
At Onebyte we build professional relationships that last, providing an excellent service to build and advance your business within your requirements and budget. We specialise and can work with many sectors; including the financial industry, manufacturing industry, healthcare industry and charitable organisations.
With a keen interest to help others achieve their business dreams, we were more than happy to take on this challenge with one of our few charitable clients. The project in question was to help configure office telephone lines from laptops to be used both in and out of the office.
The challenge faced during COVID-19 with remote working posed an issue to a charity running a critical helpline service. Staff had company-issued laptops and could be issued with headsets to make & receive calls through a softphone alternative, using VoIP technology.
Business Challenge
Having been a client for a few years, Onebyte was more than happy to help with this challenge that many others were also facing during the first months of the pandemic. Onebyte was best positioned to provide strategically aligned, compliance-driven, managed IT services for this complex and technical challenge, given our experience and knowledge.
The challenge faced during COVID-19 with remote working posed an issue to a charity running a critical helpline service.
While in a remote setting, it was impossible for the team members to be able to make & receive phone calls on their office number or handle calls in a professional manner with an IVR (integrated voice receptionist) and call queuing.
The forwarding of the main telephone number to an external number proved costly in terms of call fees (as their phone system was receiving the call and then making an outbound connecting call to redirect any inbound callers). While also not being able to handle the calls behind the company telephone number, staff were risking their own privacy by using personal devices to keep up with their workload.
The customer at a Glance
(Identity will remain anonymous for confidentiality). Fundraising for over 15 years, this charitable organisation work tirelessly throughout the year to help those who are really suffering in this world. With customers truly at the forefront of the organisation, we enjoy giving a helping hand wherever we can.
Industry – Charitable Organisation
Sector – Charity Fundraising
Size – 80+ Staff Members
Location – Anglia, United Kingdom
The Solutions
We implemented a Microsoft Teams telephony solution utilising VoIP (SIP Trunks) which are virtual phone lines that carry voice telephony over internet connections. The organisations' existing phone numbers were ported across to the Teams cloud-based phone system, where professional call handling features can be setup. 
The users continue to make & receive calls as they would do with a normal desk handset, but using the on-screen dialer built right into Teams (an application they are already familiar with as they already use it internally for instant messaging and file management). 
Business Results
Having successfully implemented a VoIP telephony solution, it was a key result for our client. They were now able to continue making calls efficiently and securely.
Our client is now able to rely on:
Microsoft Teams Telephony Solution
Secure and Protected Telephony
Professional call-handling features
With the successful integration of VoIP, our client can now continue to work easily from work or entirely from home. Both securely and efficiently.
"The pandemic caught us (and everyone else) off guard, with remote working enforced we really struggled to work from home, at all. It was impossible for our team to work from home, for many reasons. Onebyte were amazing, they efficiently and quickly provided a suitable solution, given we already used Microsoft Teams, we were thrilled that a Telephony solution could be provided. VoIP is brilliant and works extremely well."
We're Onebyte
Onebyte is an IT service provider that specialises in providing strategically aligned, compliance-driven, managed IT services to SMEs in London, Norfolk, Suffolk, Essex and Cambridgeshire.
This different approach to managing information and technology is guaranteed to find and eliminate risk, increase efficiency and empower our client's businesses to leverage technology which will provide a real return on the investment they make in their IT and help realise their vision.
Contact us today, you can either call us on 020 38277555 or send us an hello@onebyte.net.
Let's discuss your technology needs.